No results were found for the filter!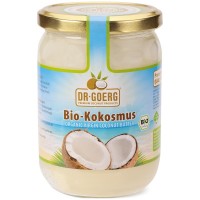 Organic Coconut Puree, Raw Food Quality
Raw food coconut puree - coconut enjoyment In the Philippines, the coconut palm is considered the tree of heaven. Beneath the hard coconut shell are hidden particularly valuable ingredients. The coconut has a lot to offer with its...
Content
0.5 liter
(€29.98 * / 1 liter)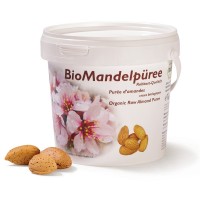 Organic Almond Puree
Organic almond puree, raw food quality Made in Switzerland excellent egg substitute for many raw food dishes rich in vitamins, minerals and fibre ideal as part of an alkaline diet Almonds are used as a popular...
Organic Chia Seeds, raw food quality
Organic Chia Seed (Salvia hispanica L.), raw food quality. Chia was already cultivated by the Aztecs and Mayas in Latin America. The brand we distribute stands for consistent, reliable quality. Our Chia seeds are cultivated in...
Content
0.3 Kilogramm
(€19.97 * / 1 Kilogramm)