The Chili Food Story
(by Michael Dietz, founder and owner of Chili Food)


Probably, the openness for new things and adventures, as well as perseverance and the love for spices must be in my genes. Already in the 18th century my great-grandfather Michael Schmidt in Gdansk traded with spices. He was a simple man of the people who became prosperous with trading spices against all adversities, and even became Lord Mayor of Gdańsk.

After studying business administration and information technology, I was burning to put my ideas into practice. I wanted to create my own future - I intended to be an entrepreneur.
And if I wanted to transform my passion to my profession, there were two possibilities: racing bicycles and spicy food.

Good food was always incredibly important for me. Already as a child I have helped my parents enthusiastically with cooking, and strong, hot and spicy tastes have always fascinated me. Cayenne-pepper and Tabasco Sauce were my daily companions since the 1990s, even if I was gazed for by most people. And early I was irritated on the fact, that very often inferior quality spices were offered in small portions for a lot of money. From the beginning I realized that you have to love a product and eat or use it daily to become a real expert and to inspire customers.

My other passion was bicycle racing. And this gave rise to the idea of an online trading with high-quality carbon racing bike parts. At that time a shop for chili products still appeared as a pipe dream and a risk project. Eating spicy hot food was hardly an issue in Germany at that time.

With great enthusiasm and energy, I worked on a business plan for a bicycle parts shop and went to the bank for a small start-up loan. And immediately got the first fierce damper: "Trade we do not finance.", was the lapidary reply. This was a bitter setback, but giving up was not an option for me. I really wanted to realize my dream of starting my own company.

So I had to start with something different and a little smaller. To the start of my bike-courier service (with me as driver, accountant, secretary, advertising professional and web designer) a friend gave me a postcard with the saying: "Self-employed are people who are willing to work 16 hours a day, just to avoid working 8 hours a day for someone else."

And that should proved to be true. Starting from 2004, I sat on the bike every day for many hours and made urgent courier rides. In addition, I had to deal with 1,000 other things that arise when you work independently, therefore working 16 hours a day was not a rarity. However, I didn't abandon my dream of online trading, and I continued to pursue my ideas both for the bike parts trading and for the chili shop.

And that was good. Because after about a year I broke my wrist in an accident and so my main income collapsed - I could not ride a bike for months. If this had been my only business, this would have meant the end. No cycling, no income. But luckily, from the beginning I had built my business on several pillars, and my family also supported me with a small credit. So after two years of intensive preparation I was finally able to go online with Chili Food in 2005. However, this was a real challenge, because in the beginning it was about the pure survival. And at the same time, the bike parts online shop had to secure my basic income. Even though it was incredibly difficult at the beginning and also not clear whether it would be successful, I succeeded. Life is a constant change and movement, and it helps if you adjust to it and simply go on. Giving up was never an option for me. Sometimes you have to take risks. And honestly, I love this kind of life.

It turned out that my way was the right one. And even if we were successful and the company does well now, there is still no thought of rest. There is hardly a business segment that changes as fast as the online trade. My every-day tasks consist of continuous training in all areas (technology, food law, advertising, e-commerce law, etc.).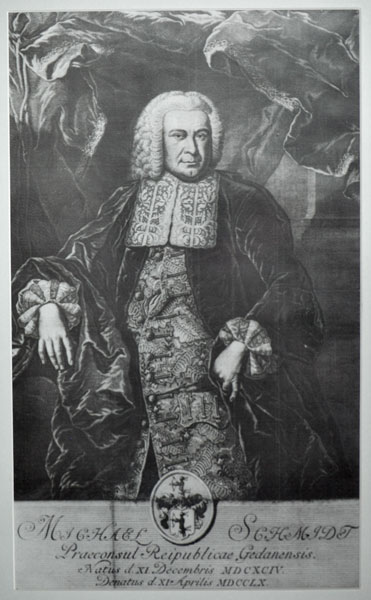 An important pillar of our trading has become our own product development. Early on I had noticed that many chili products, which already existed, simply did not satisfy my quality requirements. Or that they even have not yet existed. That gave and gives the impetus for new products, like for example our Pure Peppers Sauces, our Hot Chips, Hot Ketchups or the Chili-Cherry Lollipops ...

My strength to continue and for the many decisions to be made, I also get from my so-to-speak "seclusion time" once a year. Then I travel alone with my road bike and the camping bus to the Cevennes in southern France. Within the peace and tranquility there I bear the best ideas at the evening camp fire.

Today I can proudly look at a small, but fine and successful company. And I'm glad I chose this path. The trade is dear to my heart and is probably also in my blood. And like my ancestor, the spice merchant Michael Schmidt from Gdansk, I see in trade also an important element to bring peoples closer together. The trade has always brought people together. Because good business builds trust, even beyond cultural boundaries. And to this day, the most important thing to me is a good relationship of trust both with my suppliers and with my customers.

A portrait of my ancestor in my office shall always remind me of my roots.
Chili Food today
A lot has happened since the beginning. Today, we are highly automated and can send up to 1000 packages daily in our building. 500 pallets and 10,000 picking stations currently ensure sufficient storage space.

We are consistently developing from the chili specialist to the full range supplier for spicy and unique food.
Chili Food - We spice up your life