Products from Eaglobe CAP (Shantou)
No results were found for the filter!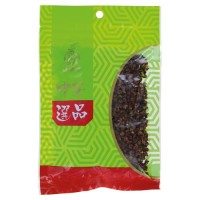 Wild Pepper (Szechuan)
Wild Szechuan Pepper is also known as Sichuan Pepper, Seechwan Pepper, Lemon Pepper, Anise Pepper and more. Szechuan pepper is the fruit of a plant from the rue family and has nothing to do with black pepper. The reddish fruits do...
Content
0.057 Kilogramm
(€71.75 * / 1 Kilogramm)
4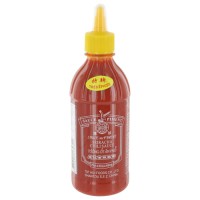 Sriracha Chili Sauce Extra Hot
Sriracha chili sauce extra hot gives the most delicious chili flavour to any dish, especially in Asian cuisine. The sauce has a distinct fresh chilli flavour with a balanced heat that is not too strong and a slight hint of...
Content
0.43 liter
(€9.28 * / 1 liter)