No results were found for the filter!
6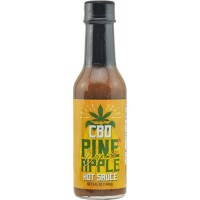 Cajohns Pineapple Express CBD Hot Sauce
Another fine sauce from Cajohn`s, CBD Pineapple Express with it`s tropical flavours and stress relieving qualities, will float you straight to the shores of Hawaii. A euphoric blend of crushed pineapple, jalapeno peppers, roasted...
Content
148 ml
(€5.40 * / 100 ml)
10
CaJohns Leviathan Hot Sauce
Across the spectrum of chile colors, the brown or "chocolate" varieties are the most rare, exoctic and perhaps the most misunderstood. They are pod for pod among the hottest of the colors in each cultivar. The Trinidad Dougla has the...
Content
148 ml
(€10.13 * / 100 ml)