Products from Jing yi gen
No results were found for the filter!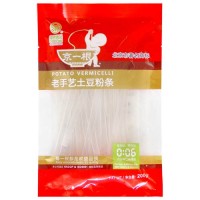 Potato noodles (Wide)
Potato Vermicelli are Korean style potato noodles. They are made using only potato starch and water. When cooked, they turn a beautiful glass noodles. They are a key ingredient for classic Korean japchae - Korean Stir-Fried Glass...
Content
0.2 Kilogramm
(€13.45 * / 1 Kilogramm)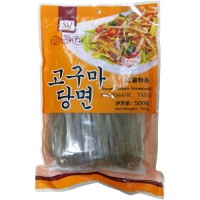 Sweet Potato Noodles Korean style (Wide)
Sweet Potato Vermicelli Homemade Taste: Korean style sweet potato noodles are also referred to as starch noodles or Korean vermicelli. They have an excellent texture and offer a hint of sweetness. They are made using only sweet potato...
Content
0.5 Kilogramm
(€12.18 * / 1 Kilogramm)