Chili Powder Keyring
Our metal keyring is perfect for filling with chili powder. The lid can be screwed completely shut thanks to an airtight rubber seal. Never eat bland food again. Perfect for in the canteen or taking on holiday. The keyring can be...
Chili Food Poster
Finally, our Chili Food poster is now available for private customers to order. Size: DIN A2 (42cm x 59.4cm) Shipment: Folded to A4 size in protective cover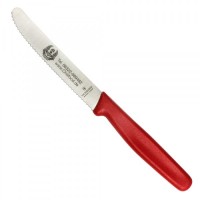 Victorinox Kitchen Knife
The Chili Food knife comes straight from the forges of Swiss knife-makers VICTORINOX®. An extremely sharp kitchen knife that should be part of any well-stocked kitchen. High quality stainless steel, anti-slip plastic handle, etched Chili...