Cookie preferences
This website uses cookies, which are necessary for the technical operation of the website and are always set. Other cookies, which increase the comfort when using this website, are used for direct advertising or to facilitate interaction with other websites and social networks, are only set with your consent.
These cookies are necessary for the basic functions of the shop.
"Allow all cookies" cookie
"Decline all cookies" cookie
Customer-specific caching
These cookies are used to make the shopping experience even more appealing, for example for the recognition of the visitor.
Matches only with "acrisCookie"
Lose weight with chillies - spicy food can make you slim!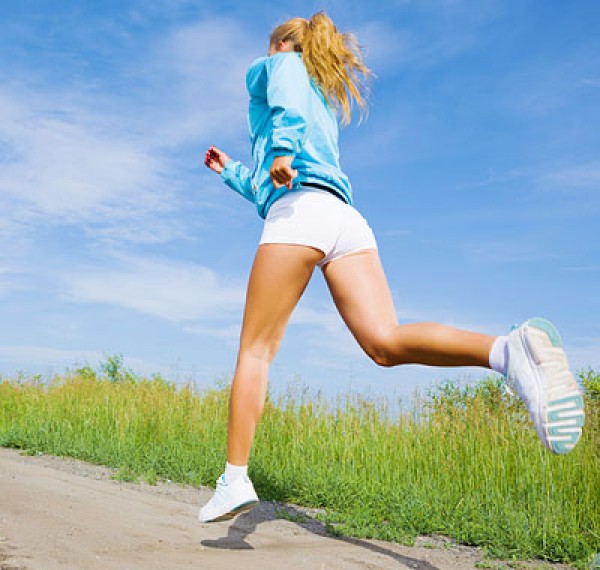 Good news for all those who are fighting against those excess pounds and like to eat spicy food:...
more
Lose weight with chillies - spicy food can make you slim!
Good news for all those who are fighting against those excess pounds and like to eat spicy food:
Chillies help fight food cravings and love handles!
Several teams of researchers have now found that chilli can help fight obesity, through different modes of action:
Chillies speed up the metabolism and stop cravings
Everyone knows that when you eat chillies you start to sweat. The fiery peppers significantly increase the energy expenditure and caloric expenditure in the body.
But they can do even more: American researchers from the Purdue University in West Lafayette (Indiana) have discovered that Capsaicin lessens the feeling of hunger (1). For their research they served various people - some who frequently ate spicy food and some who were not used to spicy food - dishes with and without half a teaspoon of Cayenne pepper. The result was that the people who were accustomed to milder food had significantly reduced feelings of hunger after consuming the spicy food, and they had less desire for sweet and greasy food. For the people who frequently ate spicy food, this effect was not so clear.
A research team from the University of Maastricht discovered that the intake of Capsaicin, i.e. the spicy content of chillies, both directly on the food as well as indirectly via capsules, increased satiety (2). They found no difference between people who frequently ate spicy food and people who were not used to spiciness.
Capsaicin regulates blood sugar levels
High blood sugar levels often lead to weight problems. A South Korean study from 2010 examined obese mice suffering from a precursor of diabetes and cardiovascular problems. Following administration of capsaicin, their blood sugar and their insulin levels decreased, and their fat burning increased. The mice were overall healthier and lost weight (3).
Spiciness helps with fat burning
The newest study from a US team was presented in February 2015 at a congress of the Biophysical Society in Baltimore (4). The team headed by Krishnan from the University of Wyoming found that Capsaicin helps to burn fat instead of storing it.
The scientists fed several groups of mice high fat food, and in some cases also mixed capsaicin into the food. The result was clear: the mice who received Capsaicin in their food put on over half the amount of weight after 25 weeks than the mice who only ate high fat foods without spiciness. Additionally, the mice who received Capsaicin in their food were more active in their wheels for longer. The researchers also found that mice which had been genetically engineered so that their spiciness receptors no longer functioned did not have this effect and, despite Capsaicin consumption, were overweight. They inferred that the Capsaicin sensed by the spiciness receptors helps stimulate the fat burning process in the body. Clinical studies on people are to follow. Capsaicin can therefore help you, during or after a diet, to lose weight or to maintain your current weight.
It is additionally interesting that the mice who received neither a high fat diet nor Capsaicin were the mice which put on the least amount of weight and were the most active (which indicates that a healthy diet is the best way to lose weight, and Capsaicin has a supportive effect).
Chili reduces the rebuilding of fat
A team of scientists from Taiwan found in 2007 in laboratory experiments with fat cells, that the addition of Capsaicin to so-called progenitor cells (fat cells) drives them to destroy themselves (5). The Capsaicin damages the mitochondria of cells, which produce energy for the cell, and stimulates a molecule that triggers cell death. Capsaicin thus prevents the rebuilding of adipose tissue and triggers a destruction mechanism in existing fat cells - making the fat cells almost melt.
So: a simple tip for all those who want to get rid of their excess pounds: Eat more chillies! You will have less hunger and it can even melt fat. Of course, it also helps to eat healthily and do a lot of exercise.
Fresh chillies can be bought in our Shop: Jalapeño and Serrano for those who are not used to eating spicy chillies, Cayenne and Habaneros for the Chili-Heads. For a spicy cooked dish you can also use Chili Powder or a delicious Hot Sauce.
---
Literature References:
(1) Ludy, M-J, Moore, G.E., and Mattes, R.D., 2011: The effects of capsaicin and capsiate on energy balance: critical review and meta-analyses of studies in humans. Chem Senses. 37(2):103-121. doi:10.1093/chemse/bjr100.
(2) Westerterp-Plantenga, M.S., Smeets, A., Lejeune, M.P., 2005: Sensory and gastrointestinal satiety effects of capsaicin on food intake. Int J Obes (Lond). 2005 Jun;29(6):682-8.
(3) Kang, J.H., et al., 2010: Dietary capsaicin reduces obesity-induced insulin resistance and hepatic steatosis in obese mice fed a high-fat diet. Obesity (Silver Spring). 2010 Apr;18 (4):780-7. doi: 10.1038/oby.2009.301.
(4) Krishnan, V., Fettel, K. & Thyagarajan, B., 2015: Dietary capsaicin and exercise: Analysis of a two-pronged approach to counteract obesity. Lecture at the 59th Annual Meeting of the Biophysical Society, 09.02.2015, Baltimore.
(5) Chin-Lin Hsu and Gow-Chin Yen: Effects of Capsaicin on Induction of Apoptosis and Inhibition of Adipogenesis in 3T3-L1 Cells; J. Agric. Food Chem. 2007, 55, 1730-1736
Manufacturer
Manufacturer
Read, write and discuss reviews...
more
Customer evaluation for "Lose weight with chillies - spicy food can make you slim!"
From:
Wilfried
On:
26 Jul 2017
Schwer bei leckeren scharfen Speisen die Kontrolle zu behalten
Bewertung "sehr gut", weil es ein schöner Traum ist damit abzunehmen. Aber in der Praxis habe ich andere Erfahrungen gemacht. Wenn ich Speisen mit Chilis esse, dann bekomme ich von der Schärfe erst so richtig Appetit :D Manchmal werde ich dann vom Wunsch übermannt zu experimentieren und....natürlich alles aufzufuttern. Aber egal...ein Dasein an der Grenze zum Übergewicht ist den Spaß auf jeden Fall wert.
From:
Steph
On:
8 Mar 2017
Meine persönliche Erfahrung
Mit meiner jetzt schon 10 Jahre langen Erfahrung mit ultrascharfen Lebensmitteln kann ich sagen, dass Capsaicin eher kurzzeitig appetitanregend ist. Ich verspeise viel angeschärfte Suppen und merke oft, dass ich nach einer sehr scharfen Malzeit noch mehr davon möchte. Dieses Gefühl legt sich aber nach einigen Minuten wieder.
Write an evaluation
Evaluations will be activated after verification.